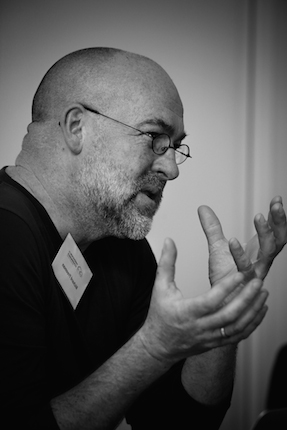 Richard Freeman is Professor of Social Science and Public Policy at the University of Edinburgh. He teaches knowledge and practice on undergraduate and postgraduate programmes in policy and politics, as well as theory and method in the Graduate School of Social and Political Science. He is a former Fulbright Scholar and Jean Monnet Fellow, and has held visiting positions at the Hanse-Wissenschaftskolleg, Bremen, the Institut d'Études Politiques ('Sciences Po'), Paris, the Institut für höhere Studien, Vienna, and Yale University, New Haven.
His research is concerned with knowing and doing in politics, that is with what policy makers, practitioners and others know and do when they go to work. It draws on public policy as well as social theory, the sociology of knowledge and science and technology studies in exploring public action. His most recent books are, with Steve Sturdy, Knowledge in Policy: embodied, inscribed, enacted (Policy Press 2014), with Jan-Peter Voß, Knowing Governance: the epistemic construction of political order (Palgrave Macmillan 2015) and, with Fiona McHardy and Danny Murphy, Working for Equality: policies, politics, people (Argyll Publishing/CCWB 2017). He is a former co-editor of Critical Policy Studies and Palgrave Studies in Science, Knowledge and Policy.
doingpolitics is free to access
We need to talk about writing. Doing politics differently must mean writing politics differently, and 'writing politics' is a collective exploration of how that might work... Most of us work in policy, politics, sociology, law or IR, and we're committed to teaching as...